Economics Books

Published by CreateSpace, 2016
A dissent against the mathematically precise fairy tales of the mainstream, this book offers alternatives to several of their major concepts. Its author presents highly readable accounts of circular and cumulative causation, the possible revival of instinct psychology, business models that actually address corporate scandals, how institutional inertia reduces human potential, the failure of deregulation, and the dubious benefits of advertising.
More Info
---

Published by CreateSpace, 2016
From prehistory to the present, advances in human knowledge have always been restrained by a perennial, difficult to overcome, resistance to change. How this resistance itself has maintained its consistency over time is the subject of this brief yet thorough history of economic thought and events.
More Info
---

Published by FriesenPress, 2011
This book uses the "technology vs. institutions" framework of evolutionary economics to provide a brief history of economic ideas from prehistoric times to the present and to challenge a number of concepts widely accepted by mainstream economists.
More Info
---

Published by CAT Publishing Company, 2013
The 19th century marginalist revolution, led by Alfred Marshall and others, has indeed become the dominant methodology of today's economics profession. This book presents that methodology with numerous examples drawn from the world of industry in an easy to read style that requires no previous knowledge of the subject.
---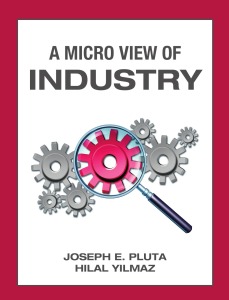 A Micro View of Industry
Published by CAT Publishing Company, 2015 (with Hilal Yilmaz)
The book presents an up to date account of how economists see the complex world of business and government. The minimum wage controversy, our country's vibrant small businesses, the latest corporate scandals, the design of government programs, and other topics are featured.
---

The Imperfect Microscope
Published by CAT Publishing Company, 2012 (with James Willis and Michael Fabritius)
Basic economic concepts including the market model, elasticity, production and cost analysis, market structures, and the economic role of government are presented through the imperfect lens of microeconomics. A detailed problem set and several case studies are also offered to assist in understanding each concept.
---

The Market: Mainstream and Evolutionary Views
Published by Kendall Hunt Publishing, 2008
This is the only book on microeconomics that presents an evolutionary critique of major mainstream economic concepts. The views of Veblen, Ayres, Galbraith, Myrdal, Boulding, and others are emphasized.
---

Small Trees in the Large Forest
Published by CAT Publishing Company, 2006
This book contrasts the economic strategies of small family run businesses with those of large corporations and chain stores.
---

The Story of Economics
Published by XanEdu Publishing, 2006
Written as if a story is being told, the book presents an entertaining history of economic ideas from ancient times to the present. Its premise is that one can learn as much about economics from the fables of Aesop, poems of Homer, treatises of Plato and Aristotle, biographies of Plutarch, scientific work of Newton and Darwin, epics of Renaissance humanists, and the literature of Chaucer and Dante as from the work of the classical and neoclassical economists.
---

The Elusive Quest for Efficiency in an Inefficient World
Published by CAT Publishing Company, 2005 (with J. Willis)
Beginning with the interpretation of statistically estimated demand functions, this book uses linear algebra and differential calculus to illustrate the use of economic analysis in selected industries. Emphasis is placed on major league baseball, restaurants, agriculture, airlines,  railroads, music, steel, and soft drinks. Over 70 comprehensive case studies are presented.
---

Consumers, Competition, and Corporations
Published by CAT Publishing Company, 2005
Economic performance is evaluated in market settings ranging from highly competitive industries to oligopolies and monopolies. Among the many case studies offered, two of the more interesting are: "Technology is Not the Answer to All Our Problems" and "How NOT to do Business: The Case of Chase Bank".
---

Markets, Merchants, and Monopolies
Published by CAT Publishing Company, 2002 (with J. Willis)
An introduction to markets, the major participants in the market system, and problems associated with market failure. The book draws upon both historical and recent examples.
---

From Adam and Eve to Adam Smith
Published by Copley Publishing Group, 2002
To what extent were the ideas of Adam Smith and his early followers original? If not, who influenced them? Writings of the ancient Greeks and Romans as well as early religious texts provide evidence that economic thought is much older than many economists are willing to admit.
---

The Art of Making Choices
Published by CAT Publishing Company, 1999 (with J. Willis and M. Primack)
Are decisions made by business managers and consumers based more on art or science? Despite the analytical rigor present in much economic analysis, the book argues that the best choices are made when human factors accompany well informed use of scientifically derived economic concepts.
---

Microeconomic Horizons
Published by CAT Publishing Company, 1998 (with J. Willis and M. Primack)
Contemporary economic problems are analyzed using intermediate level micro concepts. Emphasis is on quantification to arrive at solutions.
---

Explorations in Microeconomics
Published by CAT Publishing Company, 1994 (with J. Willis and M. Primack)
Microeconomic reasoning applied to a wide range of issues including managerial strategies, advertising, merger policies, labor issues, and government decision making. Numerous case studies complement descriptive presentation of economic theory.
---

Regional Change in the U.S. Brewing Industry
Published by University of Texas Bureau of Business Research (BRR), 1983 
This book documents developments in the brewing industry, especially its increasing importance in the South and Southwest, since the 1950s. It also analyzes the effects of seemingly frantic merger activity in the early 1980s.
---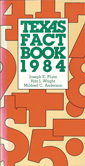 Texas Fact Book
Published by UT BBR, three editions, 1984, 1982, 1981 (with R. Wright and M. Anderson)
This reference work contains recent data on population, income, cost of living, employment, manufacturing, transportation, finance, vital statistics, and other series for Texas metropolitan areas and state planning regions. It also provides discussion of the most important trends in each of these areas.
---

Economic and Business Issues of the 1980s
Published by UT BBR, 1980
The book provides analyses of seven topics: general economic and market conditions, industrial location, labor and employment issues, selected industry case studies, the special case of the small business, recent developments in banking, and public/private sector interactions.
---

The Energy Picture: Problems and Prospects
Published by UT BBR, 1980
This book surveys five major areas: the current energy picture, the federal role in energy policy, state and regional energy issues, Texas and the international market, and alternative energy sources and technologies.