Bio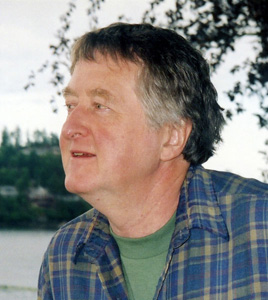 After working as a college professor for most of my adult life, I began writing fiction fifteen years ago. One of my friends reacted by asking: "What's the difference? You've been writing about Economics for over 40 years!"
Brief descriptions of my recent books may be found in the "Published Works" section.
My creative writing includes a memoir, 3 novels, over 200 published short stories, and an even larger number of poems. Written within the genre of historical fiction, the stories deal with the innocence of youth, racial conflict and harmony, college life, family dynamics, dishonesty in academia, ethnic customs, romance, humor, Michigan small towns, life changing experiences, and time travel.
As a professional economist, I published twenty books and over seventy articles in academic journals, was the Editor of Texas Business Review magazine, founded and directed a University wide Honors Program, served as Chair of an Economics Department, worked as a consultant to foreign governments and to American small businesses, and received five awards for teaching excellence. In addition to the U. S., my research has also been published in Canada, Britain, the Netherlands, Germany, India, and Jamaica.
Many years ago, I managed a restaurant, hosted a weekly radio program, analyzed bills for a state legislature, and presented research results to conferences at such places as the University of Chicago; the Economic and Social Research Institute in Dublin, Ireland; and the Ministry of Defense in Taipei, Taiwan. I also was a public address announcer for college basketball games.
Margo and I have been married for over 50 years during which she has been a pre-school teacher, business owner, volunteer for numerous charitable causes, loving companion, and exceptional mother (and grandmother!). Our son, Andy, is a music store manager and a creative artist while our daughter, Kate, is an accomplished writer and teacher. Her husband, Todd, has designed video games and works in digital media. Our granddaughter, Mira Naomi, was born in January of 2017 and has quickly become the center of our lives.
Things I love? My family, waterfalls, mountains, trains, history, poetry, music, astronomy, movies with thoughtful plots, superb writing, women's basketball, Canadian football, dill pickles, green olives, shrimp lo mein, beets, salsa, barbecue, breakfast tacos, pierogi, ice cream, sandwich shops, and pizza joints.
Things I loathe? Neckties, mindless TV ads, racism, fundamentalist thinking (excuse the oxymoron), fancy restaurants, white-collar criminals, university administrators, idiots (excuse the redundancy), science deniers, the myth of 'trickle down economics', Fox News, Monsanto, online college degrees, and big cities.
Shortly after my birth in Chicago, my parents raised me on a farm in the southwest corner of Michigan. While attending grade school and high school in Indiana, I lived in two time zones every day. Perhaps that is why I am rarely late for anything (and often early), a fact that is sometimes annoying to those around me.
My B. A. and M. A. degrees were earned at the University of Notre Dame, my Ph. D. from the University of Texas. Margo and I lived in Florida and California before returning to Austin where we have now resided for over four decades. I have been retired since May of 2015.
Our favorite travel destinations are British Columbia, Alberta, Ontario, Michigan, Idaho, Colorado, and Montana. The waterfalls in every one of these places are magnificent.